February 5th, 2010 Brian
The Smooth Jazz Network will air the Sade Soldier of Love world premiere on Saturday (February 6). The nationally broadcast world premiere is being produced and distributed by the Smooth Jazz Network and will be hosted by Smooth Jazz Top 20 Countdown creator and host Allen Kepler. There will be behind-the-scenes commentary from Sade throughout the one-hour special, where she will share insight as to her process in creating an album, the theme of the release and personal feelings about her musical journey and dealing with fame.
More than 40 radio stations worldwide have already signed on to carry the world premiere throughout the weekend. Radio listeners and fans will have the rare opportunity to hear the CD in its entirety, along with Sade's commentary, prior to the release date of this Tuesday (February 9). Soldier of Love is the first CD to be released by Sade since Lovers Rock in 2000.
The first single released from Soldier Of Love, the title track, has been historic in that it is the first song to ever debut at No. 1 in monitored airplay and also the first vocal track to hit No. 1 on any monitored smooth jazz radio chart. "Soldier Of Love" debuted at No. 1 the first weekend in January on the Smooth Jazz Top 20 Countdown, which is heard in 40 markets around the world and based on audience reach figures from Mediabase.
In addition to the No. 1 song, Sade's 10-song CD features titles such as "The Moon and the Sky," "Morning Bird," "Long Hard Road," "Bring Me Home" and "In Another Time."
Sade will be making a number of TV appearances to promote Solider of Love. She will be on the Today show on Tuesday, in addition to 106 & Park on BET and The Late Show With David Letterman. She will perform Wednesday (February 10) on The View, February 15 on Ellen, February 16 on Jimmy Kimmel Live, and February 20 on The Wanda Sykes Show.
Soldier of Love track list
The Moon and the Sky - 4:27
Soldier of Love - 5:57
Morning Bird - 3:54
Babyfather - 4:39
Long Hard Road - 3:00
Be That Easy - 3:39
Bring Me Home - 4:06
In Another Time - 5:04
Skin - 4:14
The Safest Place - 2:43
February 5th, 2010 Brian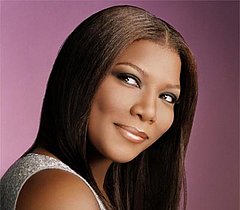 Queen Latifah, Sean "Diddy" Combs and Pharrell tonight (February 5) are hosting a two-hour concert and telethon to benefit victims of the devastating January 12 earthquake in Haiti.
Performing at SOS Saving OurSelves – Help for Haiti will be Robin Thicke, Wyclef Jean, Lil Wayne, Chris Brown, Drake, Justin Bieber, Keri Hilson and Monica. The event will be held at American Airlines Arena in Miami and air live on BET, MTV, VH1 and Centric at 8 p.m. ET, 5 p.m. PT.
Proceeds will aid organizations including Yele Haiti, CARE, Project Medishare and Children's Safe Drinking Water.
To donate, you can go to soshelpforhaiti.org.
February 5th, 2010 Brian
Soul legend Bill Withers will get worldwide exposure this Sunday (February 7) during the Super Bowl game between the New Orleans Saints and Indianapolis Colts.
Everyone knows, of course, that this is when the high-profile, popular ads – reportedly costing up to $3 million for 30 seconds this year – are aired with the hope of making a buzz.
More than 100 million people in the U.S. alone are expected to tune in on Sunday, and they will hear Withers' well-known song "Ain't No Sunshine" in an ad for the Dante's Inferno video game.
"Ain't No Sunshine" was featured on Withers' 1971 album Just As I Am. The Grammy Award-winning song went to No. 3 on the pop charts that year.
February 4th, 2010 Brian
Today (February 4), keyboardist, composer and producer Philippe Saisse is celebrating his 53rd birthday. The French native, born in Marseilles and raised in Paris, studied piano, music theory and composition at the Paris National Conservatory and at Boston's prestigious Berklee College of Music.
Saisse currently lives in Southern California with his wife Laura and 9-year old son Dorian after many years in New York
In 1988, Saisse delivered his first solo album with the release of Valerian. His 2006 The Body & Soul Sessions delivered a No. 1 smooth jazz smash with "Do It Again," his cover of the Steely Dan classic.
Saisse's latest solo CD, At World's Edge, was nominated for a Grammy for Best Contemporary Jazz Album. "I'm still elated and grateful to have received a Grammy nomination for At World's Edge," he says. "Even if I did not win." The CD reunited Saisse with long-time friends Simon Phillips and Pino Palladino, who have since joined forces to launch a new rock/jazz fusion trio ensemble, PSP (Phillips/Saisse/Palladino). PSP's debut CD, PSP LIVE (recorded in Tokyo in February) was recently released in Europe by C.A.R.E Music Group of Munich, Germany.